Installing overseas during a pandemic
Tuesday 4 May 2021
Let's say you have a project on an island far away in Southeast Asia. Because of a pandemic, there is no way you can catch a flight to visit the museum on-site. But still, you need to deliver your interactive installations….What would you do?
For the Borneo Cultures Museum, located in Kuching on the northwest of the Borneo island, we are developing 9 interactive applications to be located in the Children's Gallery. Under normal circumstances, we would visit the museum in person for installation. As always, we would take some days to do final adjustments and bug fixing and organise a play through with the client and museum visitors. However, due to the covid related travel restrictions and the 8 hours of time difference, some creativity is needed to come up with an alternative plan for the installation.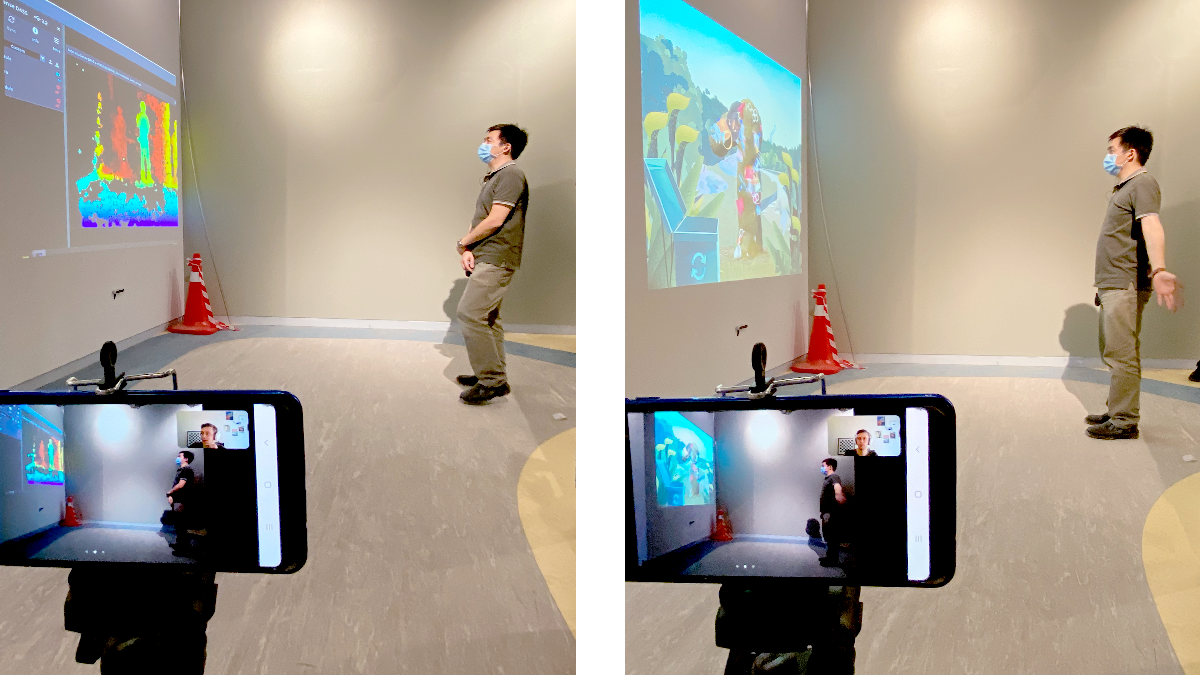 Installing an interactive via a remote installation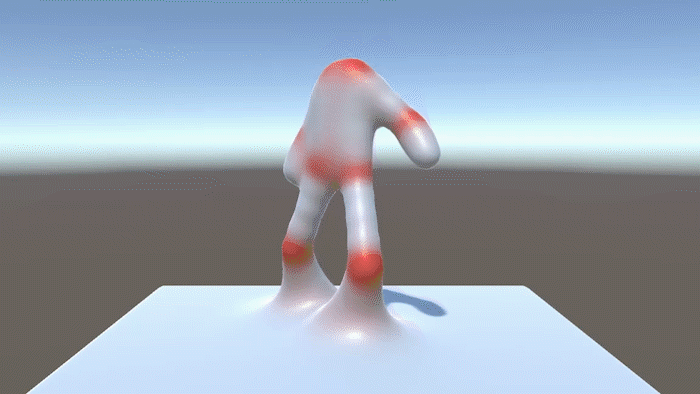 Interactive Trash Monster with body tracking
You might think, just set up a remote connection and install the software. But it's a bit more complicated than that. While simple interactives only need a touchscreen and a pc and therefore installing via a remote installation would be sufficient, the Children's Gallery is privileged to have more complex installations with cameras and multiple sensors. Though this makes the interactives more interesting and more fun to play, it also needs more physical actions on-site to get things running smoot. For example, the adjustment of the sensitivity of sensors and encoders, the aligning of the cameras and the calibration of the body tracking are a few examples of items you would preferably address on-site and not remote.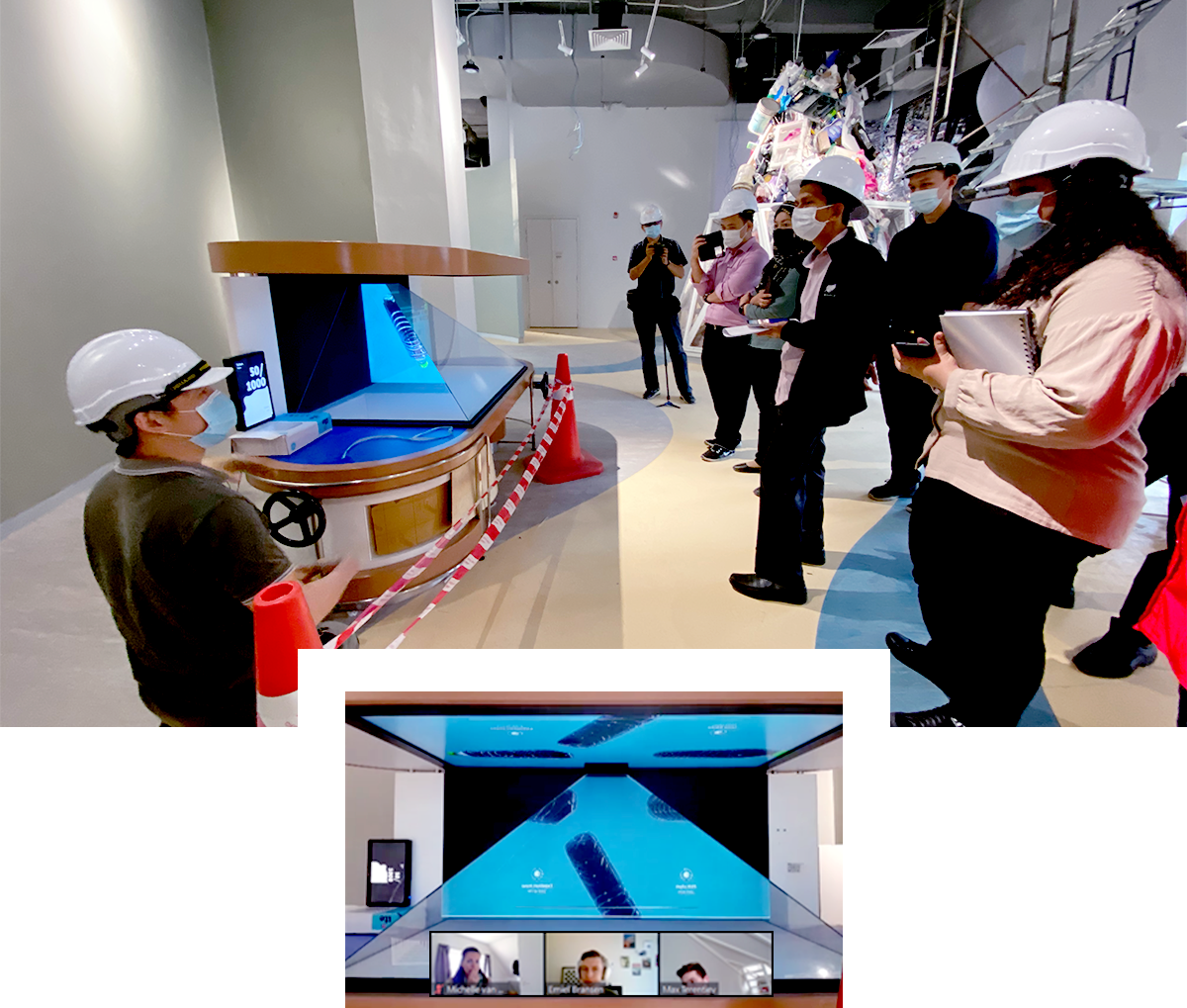 As you might understand, we really need eyes, ears and hands on-site to make alterations. Luckily 
we're very opportune to have a local hardware party on-site to help us out! Early in our morning and late in their afternoon we have frequent video calls. The hardware person on-site acts as our substitute. Via remote connections, we track his body and make alignments on his movements. Via the video call, we see what the visitor will see and can give directions in order to make the preferred motions. He even made sure our work can continue by installing an extra camera that overlooks the exhibits so we can work and see results while the museum is closed and vast asleep. This is all done to make sure progress is made and that we are on our way to a perfect delivery! Now all that is left is to wait for the museum to open and run some tests with the public.
In other words; installing overseas during a pandemic without the possibility to visit the site, makes you search for creative solutions, makes it a bit inefficient but definitely more interesting to work around the restrictions that are imposed on us. We won't be held back, we keep delivering high-quality work, pandemic or not!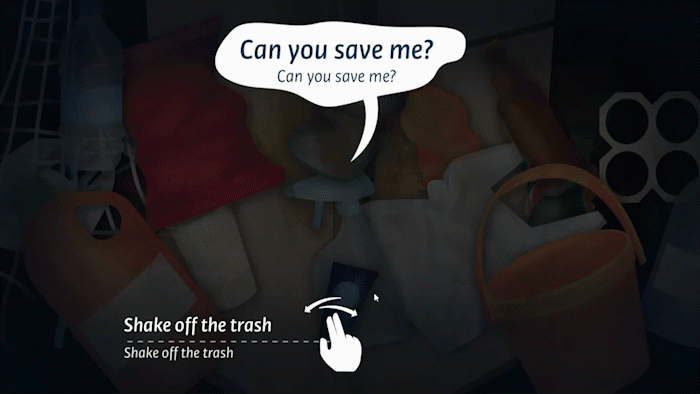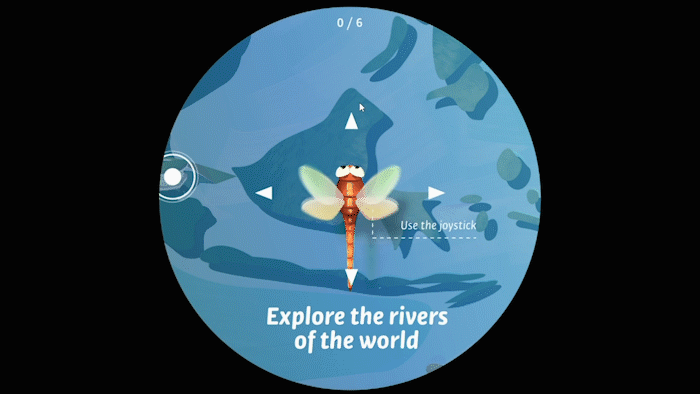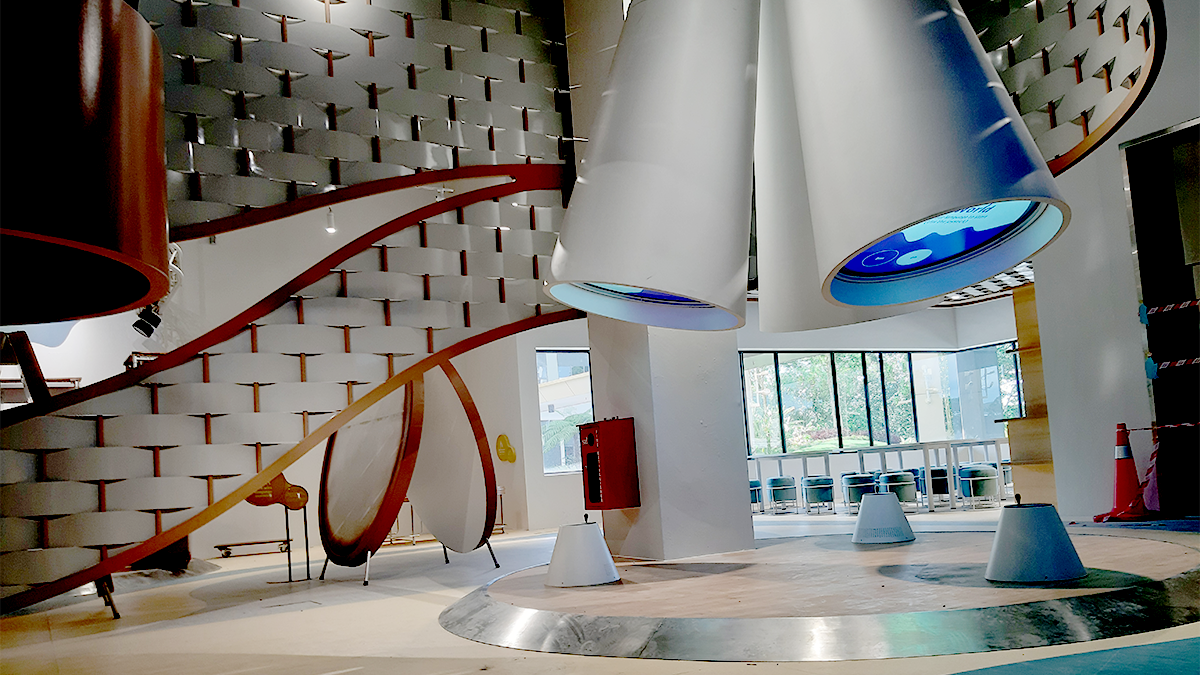 Childrens Wing during installation